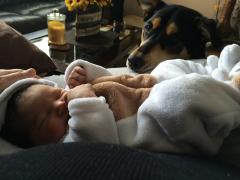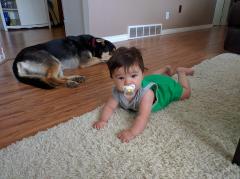 ---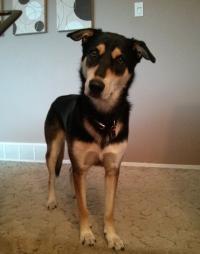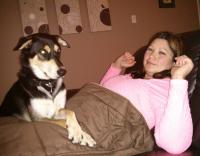 Our dog Meisha is a little over eighteen months old now and always waits to greet Tressa home from work as seen in the first picture. The second picture is funny because Meisha knows that she is not allowed to go on the couch, but gets around the issue by going on us from time to time. She also has crossed her paws which looks very pseudo ladylike.
---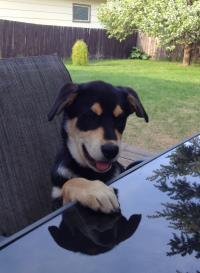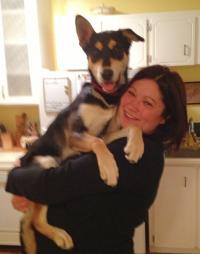 In May we went to Humboldt and bought a german shepherd-black lab cross and named her Meisha. I was thrilled as I've wanted a dog for a decade. Meisha definitely has a strong willed nature and can be a handful, but she is also very smart and snuggly, not to mention a speedster.
Meisha has given a lot of joy to Tressa and I. We recently brought her to a dog park and all three of us thoroughly enjoyed the experience. She is almost 50lbs now and though we usually do not pick her up anymore the picture below is a fun one.
---