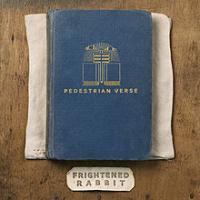 Embarassing, that almost half of 2014 has passed. I suppose I have been busy...

---
I know that this is two months later than usual, but better late than never : )

---
In alphabetical order, here are ten albums from 2011 that I enjoyed.

Adele - 21
Powerful vocals and a soul that sounds older than her actual age.
Key Tracks: rolling in the deep, turning tables, someone like you

Beirut - The Riptide
Old European sound.
Key Tracks: a candle's fire, east harlem, goshen

Black Keys - El Camino
Catchy blues songs.
Key Tracks: lonely boy, gold on the ceiling, little black submarines, money maker, sister

Bon Iver- Bon Iver
Soft melodic
Key Tracks: Calgary, Holocene

Fleet Foxes - Helplessness Blues
Complex sophomore effort from the Fleet Foxes
Key Tracks: The Shrine/An Argument, Helplessness Blues, The Plains/Bitter Dancer

Handsome Furs - Sound Kapital
Pop rock electronica
Key Tracks: What about us?, Cheap music, Memories of the future

Kurt Vile - Smoke Ring for My Halo
Talented singer/songwriter
Key Tracks: puppet for the man, runner ups, my baby's arms, smoke ring for my halo, in my time

Peter, Bjorn and John - Gimme Some
Catchy pop
Key Tracks: Second Chance, May Seem Macabre, Eyes, (Don't Let Them) Cool Off

Radiohead - the king of limbs
Radiohead more experimental than ever
Key Tracks: codex, lotus flower, bloom

Ryan Adams - Ashes and Fire
Soft and sweet new Adams album
Key Tracks: lucky now, ashes & fire, chains of love, dirty rain
Previous Favourite Albums Lists:
---