(turn up the speakers : )
Frightened Rabbit - Holy



The Black Crowes - I Ain''t Hiding

---
Spotlight Album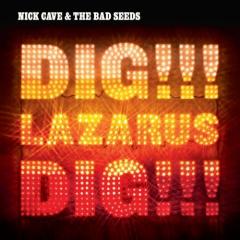 Nick Cave And The Bad Seeds - Dig!!! Lazarus Dig!!! (2008)
This album has been a staple of my music collection since it's release in 2008. I think it is one of Nick Cave's best albums. The album is moody and full of lyrical imagery. Dark, trancy at times such as on the track "Night of the Lotus eaters". The lyrics of this album are very strong and is what draws me back to it time and again. The track "Midnight Man" is an absolute gem:
Hold that chrysalis in your palm See it split and change It won't do you any harm It's just trying to rearrange
It was born to live a day Now it flies up from your hand It's beautiful It's the one they call your ever loving man
Wolves have carried your babies away Oh, your kids drip from their teeth The nights are long and the day Is bitter cold beyond belief...
...Close your eyes, sleep in him Dream of your lost sons and daughters Me, I'll raise up my dorsal fin And glide up and down the waters
The closing track "More news from nowhere" though just under eight minutes could go sixteen and I would be quite happy to listen to it all.
nick cave-midnight man
View More Spotlight Albums
Words of Wisdom
It was a bright cold day in April, and the clocks were striking thirteen.

George Orwell, "1984"
More Quotes & Lyrics