My brother, Robert performing at a cafe in Edmonton. I'm not sure who took the photo, but I like it.
---
Alright folks, after an interesting week which included a phenomenal concert (Red Hot Chili Peppers with opener 'The Mars Volta'), I have been sick for the last couple of days. Now I am getting caught up on missed work and such.
I have tried googling for the setlist of the Tuesday, September 19th, Saskatoon show I attended with friends but have had no luck. From my decent memory, I can recall these songs from the 2 hour set, though the order is not precise:

1	short intro jam
2	can't stop
3	scar tissue
4	dani california
5	charlie
6       fortune faded
7	blood sugar sex magik
8	strip my mind		
9	don't forget me
10      will you still love me tomorrow (dusty springfield/carole king)
11	snow (hey ya)
12	right on time
13	unknown #1
14	warlocks
15	unknown #2
16	by the way
17	parallel universe
18	flea solo
19	flea/john jam
20	californication
21	tell me baby??
22	short jam??
----------
  encore
----------
1	under the bridge
2	give it away
3	long jam john/flea/chad/omar (mars volta)

---
It is not the strongest of the species that survives, nor the most intelligent; it is the one that is most adaptable to change.

Charles Darwin
More Quotes & Lyrics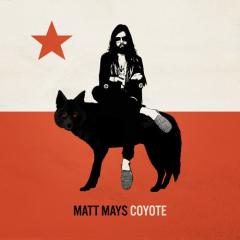 Matt Mays - Coyote (2012)
Building upon the sounds of the 2005 album "Matt Mays & El Torpedo", this album has a number of very listenable tracks.
View More Spotlight Albums