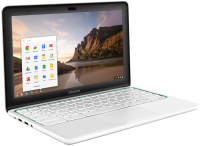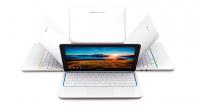 I recently purchased a Google Chromebook. Chromebooks are different from traditional computers because they run on the Chrome Operating System (OS) and the central focus is the browser. Internet connectivity is thus quite important. Another distinction is that installing native apps (local programs) is not possible ( by default ). The hard drive and amount of memory are also much smaller then computers that do focus on native applications.
---
Spotlight Album
Ray Lamontagne - Jolene ()
...A man needs something he can hold onto
A nine pound hammer or a woman like you
Either one of them things will do
Jolene
I ain't about to go straight
It's too late
I found myself face down in the ditch
Booze in my hair
Blood on my lips
A picture of you, holding a picture of me
In the pocket of my blue jeans
Still don't know what love means
Still don't know what love means...
View More Spotlight Albums
Words of Wisdom
The greater the stupidity, the greater the clarity. Stupidity is brief and guileless, while wit equivocates and hides. Wit is a scoundrel, while stupidity is honest and sincere.

Fyodor Dostoyevsky, "The Brothers Karamazov"
More Quotes & Lyrics